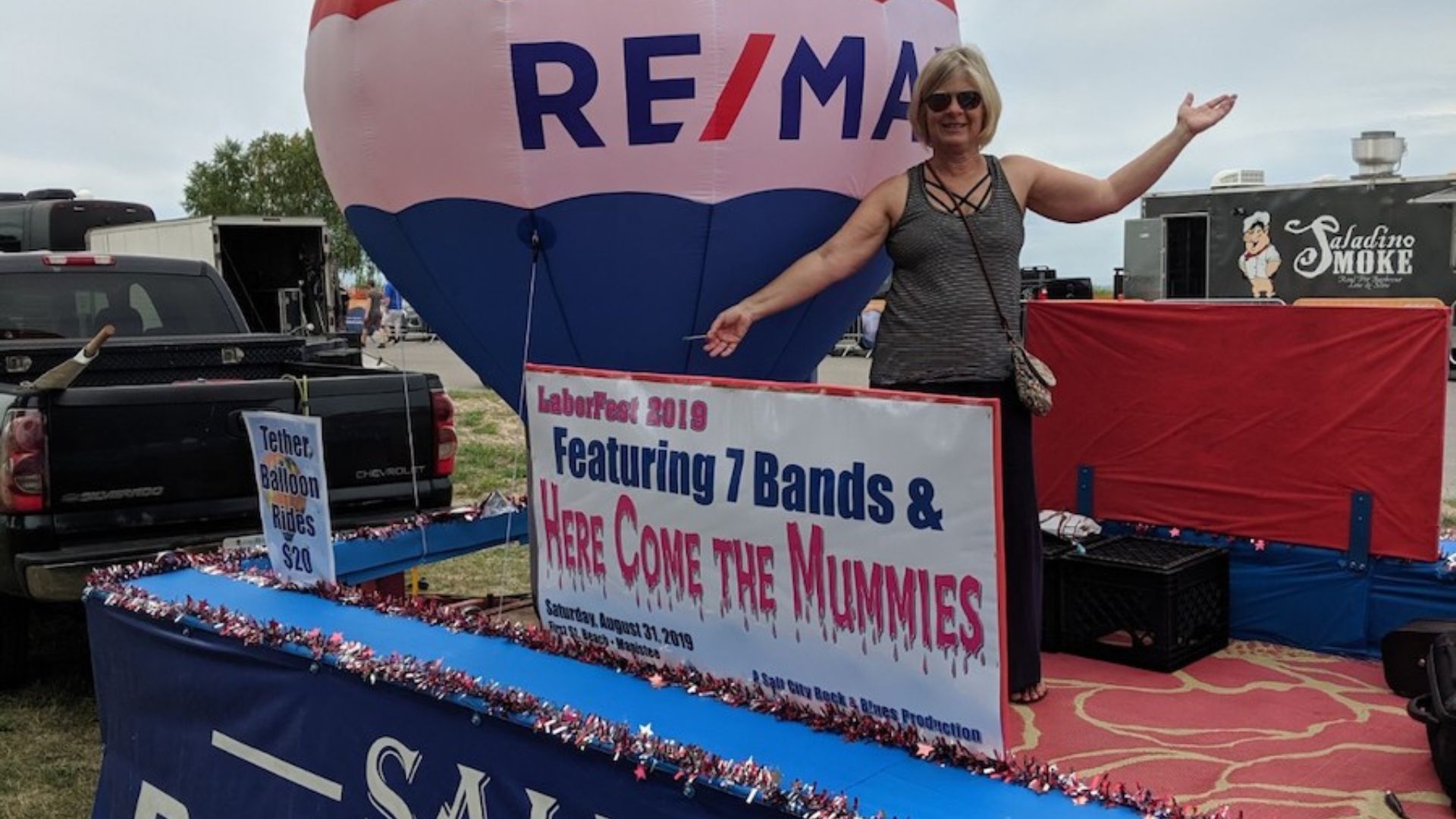 LaborFest 2022
Not all festivals are created equal, and LaborFest is unlike any other! LaborFest is a celebration of the region's rich industrial history and the laborers who support the Salt, Lumber & Sand industries. Held on Labor Day weekend, we are in our 5th year of providing high-quality day entertainment. All proceeds go to current community projects to enhance and better our community. Our current project is a beautiful state-of-the-art iconic amphitheater to be built on the shores of Lake Michigan.
PURCHASE TICKETS BELOW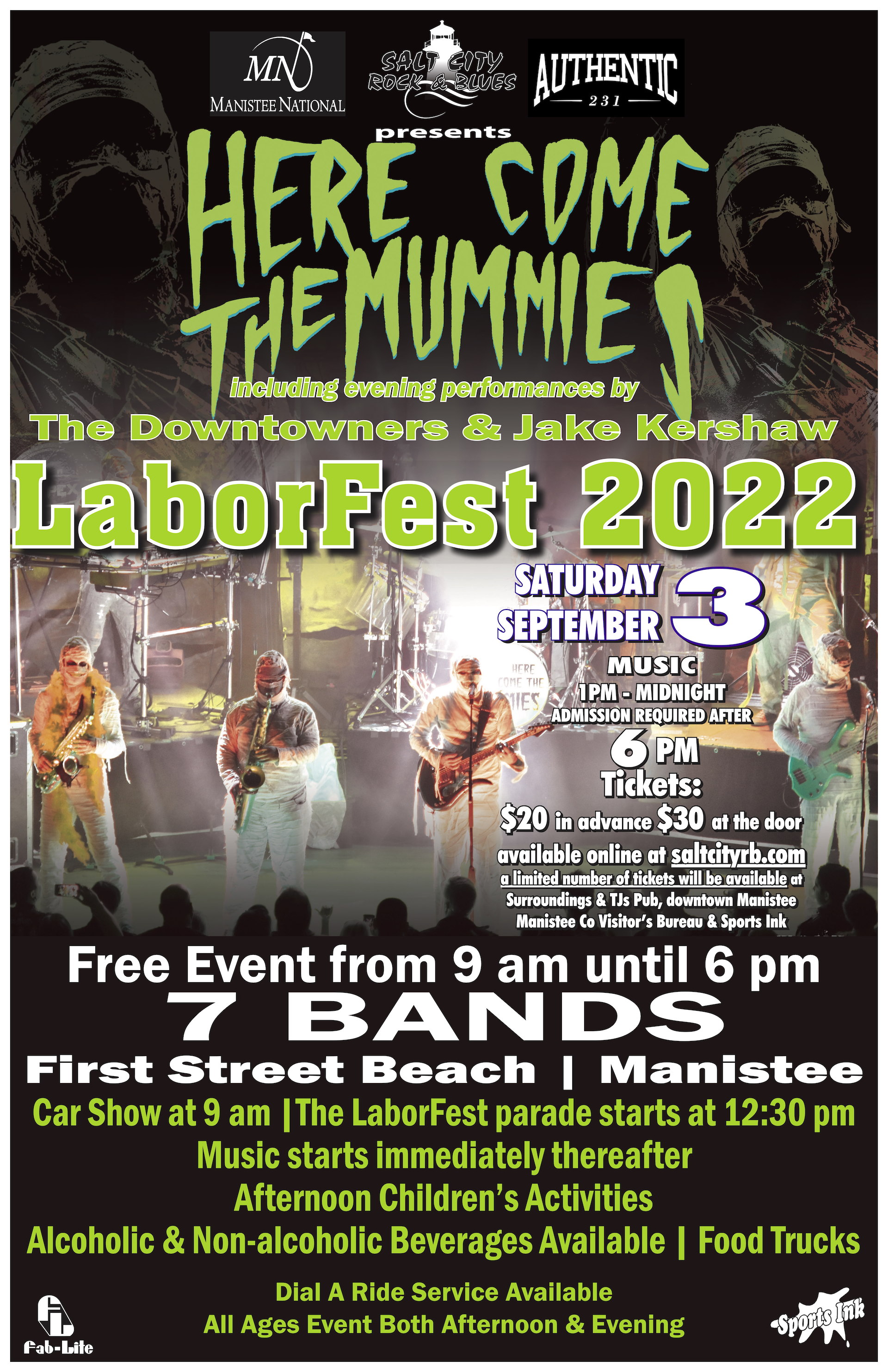 SCHEDULE
9:00am – Car/Bike Show
12:30pm – Parade ( If you'd like to participate meet at the Armory at 12:00.  The route is from the Manistee Armory to the Lion's Pavilion. )
1:00pm-2:00pm- Silver Creek Revival
2:00pm-3:00pm-Big Jer and Company
3:00pm-4:00pm Duke and the Studebakers
4:00pm-5:00pm-Chaindrive
The afternoon is family-friendly. There will be kids' games, craft beer, spirits, and food vendors.
5:00-6:30  REMAX Hot air balloon rides.
6:00pm – Evening Portion (Paid admission required)
Line-Up
6:30- Downtowners
8:00- Jake Kershaw
9:30-Here Come the Mummies
Ends at 11:00
The evening will be for all ages! Craft beer, spirits, and a variety of food vendors will be available.
Tickets are $20 + a $2 processing fee. A limited number of tickets are available.
If you have difficulty purchasing tickets, please contact us at saltcityrockandblues@gmail.com.
Also, please check your spam/junk folder for your tickets.
Please note that events will occur rain or shine.
DO NOT HIT THE BACK BUTTON WHEN ORDERING AS YOU MAY GET A DUPLICATE ORDER.
BOS Manufacturing
Washaw Construction
Martin Marietta
Diner 31
Filer Credit Union
Bob's Roofing
High Tech Dental
Gini Pelton
Boyer Agency
Chopo's Northside Bar
Marin Marietta
T.J.'s Pub
Hybza Chiropractic
Manistee Inn and Marina
Chopo's Northside Bar
Manistee Beverage Company
Feliczak Electric
United Steelworkers Local 12585
Manistee County Transportation Dial-A-Ride
Zupin Crane L.L.C.